HOW TO DEACTIVATE YOUR ACCOUNT
Deactivating your account on our Anonymous Chat
(https://play.google.com/store/apps/details?id=dotsoa.anonymous.chat)
is a simple process that can be completed in just a few steps. All of your data will be deleted after our data retention period of 3 months. If you no longer wish to use our service, you can deactivate your account by following these instructions:
1. Open the menu:
To start, open the menu by tapping the menu icon located in the top left corner of the screen.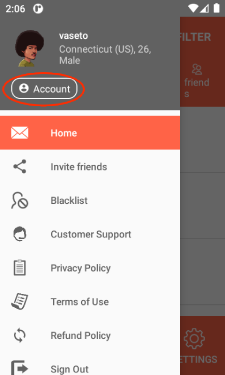 2. Go to the Account page:
Next, tap on the "Account" button located at the top of the menu.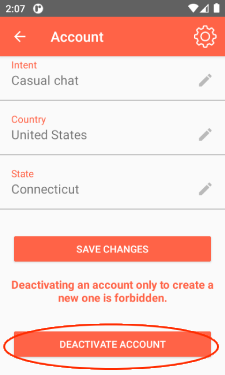 3. Deactivate your account:
Once you're on your Account page, you'll see a button labeled "DEACTIVATE ACCOUNT". Click on this button to begin the process.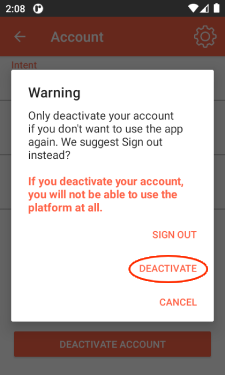 4. Confirm deactivation:
A popup will appear asking you to confirm that you want to deactivate your account. Read the message carefully and click the "DEACTIVATE" button to ensure that you want to deactivate your account.
Once you confirm the deactivation, your account will be deactivated, and you'll no longer have access to our chat app. Please note that we will retain your data for up to three months after the deactivation of your account.
Revised: April 29, 2023